Experience
Now
As of 17-11-2016
Joining the Grey Army as a "private"
Now I hopefully will be able to offer a more full time role for repairs and service as I will have more free time for my hobby / job and finally repair some of my vast collection of radios and therefore more available for sale.
2013 until 2016
Made redundant from Sharp due to restructure within Europe in March 2013 on the day before my 2nd knee replacement but then who cares!
Now finding my feet doing 3 days a week to earn a crust and the remainder running this small business, enjoying my new life doing what I have always enjoyed (repairing) and spending time with my family.
2007 - 2013 Sharp Technical Support / Quality Engineer
My job function within Sharp Electronics UK required me to visit their manufacturing centre's across Europe and the far east to confirm production quality before their shipment & release into the UK market.
Support to UK dealer and their service network with the reporting back of failure issue's fould to the relevant product production sites and any feedback received from them enabling me to produce a technical report and adding these to Sharp's technical web site for helping engineers in fault location.
Investigations of product field failures and if needed organising any product rework required were production issues are discovered prior to or during their sales life.

1998-2004 Technical Engineer, Grundig Technical Service Rugby.
I was asked to return to G.T.S to help then re-setup a Technical support dept for Grundig after its transfer into their support.
My responsibilities were many but mainly evaluating new products prior to sales release, helping dealers with phone diagnosis and direct hands on repairs investigating any possible major problems or causes of concern.
Repairs of products unable to be repaired by dealers, customer returns not purchased in the UK and in the last 3 years all repairs to Sky Digital boxes and Terrestrial receivers sold throughout the retail trade.
Also being involved in rework situations prior to sale or refurbishment of bulk catalog returned products.
In addition I designed solutions for product adaptations where uses of existing domestic products were changed to have other features added using auto-play and product display units for retail sales.
In addition helped on Car Audio system repairs for not only Grundig but also the OEM product range to keep my hand and brain active.
1997-1998 Technical Engineer, Plettac Security, Lutterworth Leicestershire. Formally (Grundig Electronic).
Designing, Build and developing equipment (cameras and switching units) within the security systems that Grundig Electronics and latterly Plettac were selling.
I liaised with the sales force and helped design systems for use in shops to top security Prisons and Nuclear power stations not only for the UK but also Europe.
Also designing systems to add or enhance features on existing camera systems.
1990-1997 Technical Liaison Engineer, Grundig UK Rugby.
Working as part of the in-house Technical team, where my main responsibility was for all the sale and repairs of their Satellites TV boxes , Radio and Audio products.
I was also responsible for product evaluation and support to the purchasing/marketing, as most of the satellite receivers and dish systems sold by then were OEM, it also meant going with marketing & purchasing to help provide advice as to product requirements and uses when new units were being developed by 3rd party companies.
Set-up and oversee the construction of a Dish "farm" used to trial new and old systems/dish's to see how ageing , weather and conditions effected units lifetime.
As a department we provided advise to our Sales teams, Dealers and End Users in not only our specialty product but for all of the Grundig CE products sold in the UK.
My job functions changed to Technical Product Manager I was now more involved with the dealers and led training courses both in-house and around the U.K. giving technical training classes on all Products and subjects to the repair trade and service networks.
With the sales force I was also required to try and develop ways of adapting existing product range for use in non-domestic situations.
The highlight of my time with Grundig was being responsible through our marketing dept in enabling many TV Grundig products with minor changes to be used in the Liberty's Christmas window display teaming up with the BBC for there Oxford street store, where all of their windows were transferred into studio sets for various clips from UK comedy shows, Video's clips were displayed on multiple TVs, and the total Joy their head of "Window display" had, in that the police requested for the 1st time ever the window's displays had to be turned off, so that the crowds could be dispersed and enable the London council to erect safety barriers in the road to stop the people spilling onto the road and re-leave the traffic congestion caused by the crowds.
Remit I had from Liberty's store Oxford St London was that "all Liberty's wanted to do each morning was to turn on the windows power" all of the tapes and TVs would have to auto start without any other action all day, Pre-recorded tapes provided by the BBC would auto play and while rewinding an image of a stage curtain would be displayed advising that the performance would start shortly with NO remote control function accessible so these could not be upset when working.
The completed displays showing BBCs British Classic Comedy clips in each of their windows, took a week to install and set-up, containing 30+ TVs and 10 Videos playing different programs and a PC providing the a stage curtain image while the tapes auto rewound, Not surprising for the whole 3 weeks pre/during Christmas with NO failures at all and a very happy store.
My earlier life in Radio & TV
Prior to this I worked for 2 Independent retailers in the Leicestershire area from school, starting as an Radio/TV Apprentice/tea boy (CES Leicester) working there for 22 years and then taking a fresh challenge as the service manager for a 2nd dealer (RTV in Leicestershire) for a further 3 years before moving away from retail and into manufacturing support for Grundig who's head office was in Mill Road, Rugby returning to the same site in 2013 only yards from where I was in 1990/99.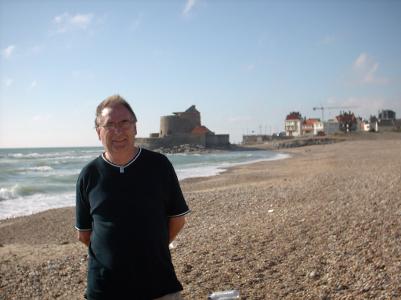 Charles Keene College Leicester
City & Guilds 48 Intermediate Radio
gaining a Credit.

Newark's Polytechnic Leicester.
City & Guilds 48, Final in Radio/TV
gaining a Merit.
City & Guilds 48, Colour TV
gaining a Distinction .
Numerous manufacturer training courses in TV,
Video , Audio and Satellite service & repair.
If you would like me to help your business contact me and I will try and help.
Fault Investigation and Advise given where issues have been discovered
I look forward to hearing from you
John
Just email me at "vintagewirelessrescue@yahoo.co.uk or using the form below or just phone me on 07840 492564